We receive many questions from consumers asking about all the changes and updates to lending regulations in the State. Here's the thing, these changes and updates don't only affect payday loans. In addition to short term loans we also cover regulatory issues that involve installment loans, bank loans and car title lending.  While all forms of financing are different you're going to have high interest rates and heavy fees across the board if you fall behind.  There's also the issues of what happens to your credit report if you default on a cash advance. Or what happens to your vehicle if you fall behind on a vehicle equity loan and you face a repossession.  While we try to gather the latest updates and news we discourage our visitors from interpreting this information as legal advice.  We're not attorneys, and we don't claim to have all the answers.  Anyone who's in need of legal of financial advice would be better suited to contact an attorney that's familiar with Nevada regulations.  We also recommend tor contact the State of Nevada Department of Financial Institutions before you move forward with any loan or major financial decision. Be sure to use this page as well as our other side wide resources to make sure you get the best terms and information for all your Nevada payday loan offers. Local residents from across the state can see updated lending rates with the LasVegasLoans resources and regulations pages. As long as your information is correct and current you can count on an approval decision in less than 1 hour.
Recent Short Term Lending Changes in Nevada
Nevada has had court cases and regulatory changes over the past year that affect payday loan companies and the entire online lending industry. For example, the Nevada Supreme Court recently ruled that cash advance companies can not sue a borrower that defaults on a short term loan which was initially used for a high interest loan. Other recent court cases have revolved around how many active advances a consumer can have at any given time and how long a person has to pay off the loan.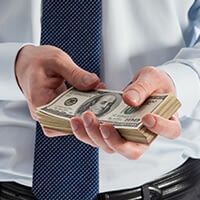 Compared to other states Nevada is more lenient when it comes to allowing different types of lending methods. Some states ban loans all together! There are restrictions in place that seek to create more control versus what we see on the State level. Las Vegas has specific regulations in place that limit the amount of loans a consumer can have at any given time. The state of Nevada has hundreds of retail lending locations and most of the large companies have a presence in the state. Many are in the largest cities of Las Vegas and Reno but you can also find storefront locations in cities with just a few hundred people!

One issue we expect to see brought up again is the amount of loans a borrower can have at the same time. It seems that politicians and industry regulators bring up multiple loan issue every time new regulations are brought up. There is no statewide limit of the number of concurrent payday loans. But we do see a formula in place which attempts to control this amount. At this time, no person can have more than 25% of their income allocated to short term loans. It's often an issue when a customer has previous outstanding loans. Also, you need to consider the loans issued by tribal loan companies and online firms that don't follow the state's guidelines. It's difficult to tell if this applies to installment loans or other forms of borrowing, but we expect more clarity in the coming year.