We provide this page as a service to our customer and visitors that are looking for more information about everything related to online loans. We focus on articles and information that has a special focus on those from Las Vegas.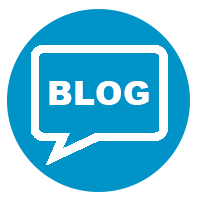 That doesn't mean a visitor from Nevada or even in another state in the country can use this page to learn more about the lending industry. Most of our blog posts have a general focus and you'll be able to relate the information and resources that we provide to the specific services and state specific regulations where you live. Keep track of our latest updates and articles by checking back with us every few weeks. There's a lot going on when it comes to payday loan companies. New state and local restrictions are bound to cause changes in the lending industry. Not to mention what happens on the federal level. We'll be sure to keep you posted on all the constant changes and please reach out to us if you have any suggestions or comments on how we can do better. Lastly, feel free to contact us if you have and article ideas that you'd like to see here. Just last month a reader asked us if we could write a post about the cash advance and installment loan offers available. The choices were limited as she wanted to only work with a local brick and mortar company in the Las Vegas area. You can read all about the article and our response below.
Our latest articles about online loans in Las Vegas:
Do you know what the current regulations are for payday loan companies in Las Vegas? Not only do most lenders have to abide by Federal laws set in place by the FTC and CFPB, but there are also Nevada and city wide ordinances in place to protect consumers from predatory lenders. Some of these companies may not be licensed to operate in the state so it's important to look up your lenders information before moving forward with them.

Are there any options available to me if I want to work with a local lender in Las Vegas opposed to an online company? Some applicants would rather work with a lender they can physically go to and meet with. That's fine, there are many companies all throughout Southern Nevada that will work directly with consumers. Use this article to find out exactly where these companies are and what they're going to require to get a loan funded.

What will an online lender require for me to be approved? We get this question a lot and there's never one exact answer for every situation. Fact is, there are many financing options available and each company has different restrictions and requirements. An installment loan company may require a better credit score than you'll need with a cash advance company. A car title loan firm will ask for your vehicle's pink slip as collateral for a secured loan. Each lending scenario is unique, and we try to walk you through the long term financial implications of the offers.

Are there any resources or services available if I need help during the loan process?  This article can also be helpful if you decide a loan isn't the best resource for a financial emergency. Some visitors need extra help throughout the application process. That's why we created this blog article that's full of lending resources and self-help information. We hope this information can better assist those in Nevada who have extra questions while they submit an app. We also provide some links to those who decide a payday loan isn't in their best interest. In this case you'd want to look into other financing sources and possible local government help, and we list a few resources.
Check Back For New Articles About Cash Advance and Installment Loan Companies.