I live in Las Vegas.  What does it cost to get a payday loan?
Any reputable company let you apply for a loan with no charge.  They should walk you through the application process and help to answer any questions you may have.  Once you sign off on an online loan in Nevada, you'll want to take note of the fees and charges that are applied.  The state of Nevada details the specific interest rates and finance charges that a company can charge in Las Vegas.  You can view the most updated information on the
Las Vegas residents apply for an online loan
through our site. The process is simple and you can often get approved for a loan with minimal documents.
Should I get a payday loan over other types of financing such as a bank loan or a cash advance?
We are the first to tell you that an online payday loan isn't always your best option.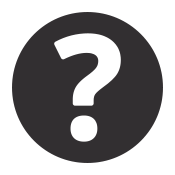 If you have the credit, it's going to be in your best interest to go with the bank loan or installment loan.  Most consumers that end up at our site don't have that luxury.  These other financing options require good to excellent credit.  The interest rates are often lower on these types of financing because the risk is seen as lower versus somewhere who has bad credit.  A payday loan should not always be the first option.  But it's a good fallback if there are no other choices available for funding in Las Vegas.
When can I receive cash after being approved?
Once approved, a borrower can expect to have cash in hand within 1 to 2 business days.  That's assuming that everything has been signed off and submitted.  It takes time to process ACH payouts and sometimes this can take more than one business day.  As an alternative, a few Las Vegas based payday loan companies will let you apply online and pick up money at the store.  This whole process can be completed in less than 30 minutes.  We're also seeing some installment lenders roll out pre-paid cards where the money is loaded onto the card upon approval.
Can I pay off a cash advance or installment loan early?
Of course, you can make early payments!  This is something that's always encouraged as it's going to keep your finance charges down.  Most car title loan companies will allow you to pay off the full amount early as well.  As with all types of expensive financing, it's in your best interest to get out from under the amount you owe in as little time as possible.  Try to pay off the cash advance early as the finance charges and late fees will increase over a longer amount of time.